Pippin's Pantry: DIY Dog-Safe Treats
March 17, 2021 - May 26, 2021
Online - Zoom
---
Contact: Ali Olson

About Pippin's Pantry
Join Pippin and his momma to learn what is and isn't safe for pups, a BIG concern not just during the holidays, but everyday. Bake tasty, dog safe treats to include your four-legged friend in the family festivities!
Owning a dog is NOT required! We encourage 4-Her's to reach out to their local MSU Extension Office to coordinate treat donations to local animal shelters if they do not have a dog of their own!
There is no cost to participate in this event. Participants may have to buy ingredients/kitchen tools for the week's recipes if they do not have them at home already.
Class Schedule
March 17 - Happy St. Pippin's Day!
We'll explore the history of St. Patrick's Day, the dog breeds that originated from the Emerald Isle and if they have any predisposition to certain health issues and how that can affect what human foods they can be fed! His Holiness, St. Pippin will share his Chicken & Parsley biscuits with weary pilgrims.
March 31 - Happy Easter!
Chocolate eggs, brunch, and lilies, oh MY! An in-depth discussion about the threats lurking behind the festive bunny. Pippin will root him out of his hole and offer you a tasty Peanut Butter and Banana snack instead.
April 14 - Spring Fling
Spring is coming in Northern Michigan! Momma is starting the garden plants for the year and Pippin demands tribute. We'll explore common garden plants that are safe for most pups, and talk about how to keep your dog safe from what is not. Tribute will paid in the form of Apple Carrot biscuits.
April 28 - Derby Day!
It's the lead up to Momma's favorite five weeks! The historic Kentucky Derby is coming up! While Momma picks a horse and her best hat for the Run for the Roses, Pippin will share his take on the puppy safe Derby classic, Frozen Mint & Yogurt, and we'll explore how to keep your dog safe on and off the farm.
May 12 - Happy Birthday Pippin!
It's the star of the show's birthday!!! Tea and cake will be had to celebrate and you're all invited to share in the party and doggie-safe tea and cake!
May 26 - Memorial Day
A day of remembrance for those who gave the most. In the final class of this session, we will explore the impact of working canines and their service in Michigan and across the Nation. We will also explore what can and cannot be given to our pups from the barbeque and how to safely protect them from fireworks. Rewards: Chicken Jerky!
Get Directions
Related People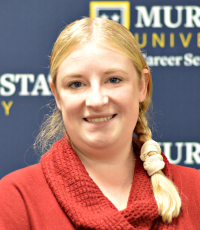 Allison Olson
olsonal8@msu.edu
---