Pippin's Pantry: DIY Dog-Safe Treats for the Holidays
October 26, 2020 - January 4, 2021
Online
---
Contact: For information contact Ali Olson at olsonal8@msu.edu or 231-882-0027.
This program is designed for ages 5 to 12, however ALL ages are welcome to sign-up. This is a state-wide offered program and owning a dog is not a requirement! Pippin encourages puppy-less homes, who love baking, to consider reaching out to their MSU Extension Office locally to coordinate a donation drop-off center so the treats can be given to a local animal shelter, so puppies waiting for homes can have tasty treats for the holidays.

Meeting time will be Mondays at 4:30 p.m. EST, every other week, beginning October 26th. Attendance at all sessions is a must.

October 26 - Happy Halloween!
Learn about Michigan's favorite Halloween candies, and why they're not suitable for sharing with your canine companion. Pippin requests his favorite Halloween treat, Peanut Butter Biscuits.

November 9 - Fall Favorites
A discussion of all things fall and flavorful! Learn about why fall's favorite flavors don't agree with your pup. Pippin will share his secret Apple Pretzels with you as a reward.

November 23 - Happy Turkey Day!
Time to be thankful, and thankful for the safety guide of what Turkey Day human treats are safe for our furry friends and what should be avoided! But don't worry, Pippin will sneak your pup some Sweet Potato Chews.

December 7 - Winter Fest
Pippin loves to cuddle in front of the fireplace at Grandmama's in the winter after a romp through the snow, and beg for tasty treats and cookies. Mama found this puppy-safe Snickerdoodle cookie recipe that Pippin will share with you, but don't tell the Doodles or the Poodles!

December 21 - Happy Holidays!
Santa-paws in Coming Soon! Momma better leave him something tasty so he brings Pippin his presents, for being the best boy! Grandmama gives everyone fudge at Christmas, this is a savory pup-safe fudge recipe: Tuna Fudge!

January 4 - Happy New Year!
A Little Party Never Hurt No-Body, but party food can hurt our furry family members. Pippin enjoys the finer things in life, just like his people, but offers you this puppy safe treat to ring in the New Year: Frozen Yogurt & Mint.
Related People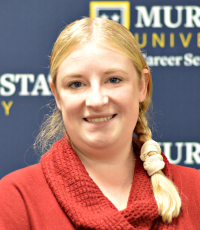 Allison Olson
olsonal8@msu.edu
---