Powerful Tools for Caregivers
July 10, 2019 - August 14, 2019
775 Ball Ave NE, Grand Rapids, MI 49503
---
Contact: Holly Tiret, tiret@msu.edu, 616-632-7893 or Shannon Lindquist, lindqui8@msu.edu, 231-832-6139
Are you caring for an older adult with a chronic illness? Caregiving can cause stress on your physical and emotional health. Powerful Tools for Caregivers teaches you tools to help improve your caregiving experience. Powerful Tools for Caregivers is an educational program to help caregivers learn to take care of themselves. In this course you have the opportunity to learn to:
Reduce stress and improve your confidence
Learn from your emotions
Learn effective communication skills
Improve your decision-making skills
Connect with resources
Classes meet for 90-minutes, once a week for six weeks. The course will be offered in person. This offering is in connection with a research study (the Telehealth Powerful Tools for Caregivers Effectiveness Study) to examine the effectiveness of the delivering the Powerful Tools for Caregivers program online as compared to in person.
Participation is voluntary and you may stop at any time. Dates: Wednesdays, July 10, 17, 24, 31, and August 7, 14, 2019 Time: 10:30 am to Noon Location: MSU Extension Kent County, 775 Ball Ave. NE, Grand Rapids, 49503 Cost: Free Registration is required by June 19, 2019. Participants must contact Facilitators in order to register prior to June 19, 2019. See contact information below.
Facilitator Contacts: Holly Tiret, tiret@msu.edu, 616-632-7893 Shannon Lindquist, lindqui8@msu.edu, 231-832-6139
MSU is an affirmative action/equal opportunity employer. Michigan State University Extension employment opportunities are open to eligible/qualified persons without regard to race, color, national origin, gender, gender identity, religion, age, height, weight, disability, political beliefs, sexual orientation, marital status, family status, or veteran status. Persons with disabilities have the right to request and receive reasonable accommodations.
Accommodations for persons with disabilities may be requested by contacting Holly Tiret at 616-632-7893 by 6-21-19 to make arrangements. Requests received after this date will be fulfilled when possible.
Related Topic Areas
Family, Muskegon County, Ottawa County, Kent County, Allegan County, Barry County, Montcalm County, THRIVE Michigan, Powerful Tools for Caregivers, Conflict Resolution, Aging, Caregiving, Healthy Relationships
Event Location
775 Ball Ave. N.E. Grand Rapids, MI 49503
616-632-7865
Get Directions
Related People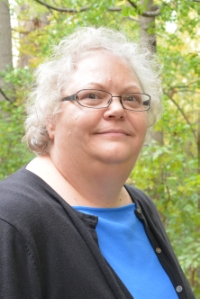 Shannon Lindquist
231-832-6139
lindqui8@msu.edu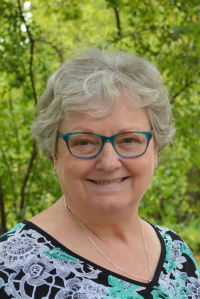 Holly Tiret
616-632-7893
tiret@msu.edu