Powerful Tools for Caregivers- April 28th- June 2nd
April 28, 2021 - June 2, 2021
Zoom Webinar
---
Contact: For more information, contact Pam Daniels at danie270@msu.edu.
Powerful Tools for Caregivers is an evidence-based program designed to equip caregivers with a range of self-care tools to help them reduce personal stress and communicate effectively with family members and healthcare providers. This is a program to help the caregiver take care of themselves.
This free 6-week program will help you take care of yourself while caring for a relative or friend (no professional caregivers, please). You will benefit from the workshop whether you are helping a parent, spouse, friend or someone who lives at home, in a nursing home, or across the country. Please note that this workshop will not focus on specific diseases or hands-on caregiving for the care receiver.
This workshop will give YOU, the family caregiver, tools to:
Help you reduce stress
Communicate effectively with other family members, your doctor, paid help
Take care of yourself
Reduce guilt, anger, and depression
Help you relax
Make tough decisions
Set goals and problem-solve
The workshop covers the following topics:
Hiring in-home help
Understanding depression
Helping memory-impaired elders
Making decisions about driving
Making legal and financial decisions
Related People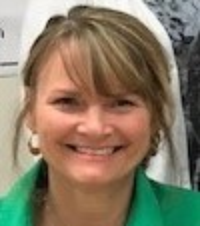 Pamela Daniels MA, Diabetes Educator
danie270@msu.edu
---