Powerful Tools for Caregivers
July 29, 2019 - September 9, 2019 Mondays 7/29 - 9/9 excluding 9/2nd (Labor day holiday) 1 p.m. - 2:30 p.m.
Area Agency on Aging of Northwest Michigan, 1609 Park Dr, Traverse City, MI 49686
---
Contact: Patricia Roth
Powerful Tools for Caregivers will address topics to better help caregivers understand and manage those they are caring for. Classes will cover the following topics:
Hiring in-home help
Understanding depression
Helping memory impaired elders
Making decisions about driving
Making legal and financial decisions
Making decisions about care facility placement
And classes also focus on the Caregiver's needs as well by addressing:
Stress reduction
Communication with family members, doctors and other providers
How to take care of yourself
Reducing guilt, anger and depression
Relaxation
Making tough decisions
Setting goals
Problem solving techniques
This class is free and open to anyone who cares for a parent, spouse, friend or someone who lives at home, in a nursing home or across the country. Classes will be held on Mondays only from 1:00 PM - 2:30 PM on July 29 - September 9, 2019, excluding September 2nd for the Labor Day holiday.
If you would like more information on MSU Extension's Wellness programming or would like to register for these classes, please contact Patty Roth by email at bannonpa@msu.edu or by calling (231) 882-0026.
Related Topic Areas
Get Directions
Related People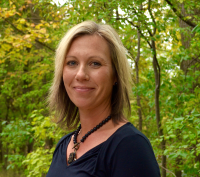 Patricia Roth
231-882-0026
bannonpa@msu.edu