Prepare your Farm for Tax Season Now - Online Workshop
July 17, 2020 12:00PM - 1:00PM
Zoom Webinar
---
Contact: For more information or questions, contact Florencia Colella at colellaf@msu.edu.
How confident are you in your ability to budget, save, set financial goals, perform a financial analysis of your farm, carry out financial management strategies, prepare for tax filing, or apply for a loan and then repay it? Do you feel how much stress this is already causing you?
A complicated situation calls for a proper toolkit!

In this webinar we will address farm records necessary for tax filing, or for your annual meeting with your tax tax preparer.
This webinar is designed for farmers that do not have a good recordkeeping system in place yet, but are not ready to buy an accounting software. It is designed for those that hate computers, and for those that are spreadsheet wizards. It's for those that keep records in a shoebox.

This will be the first of a series of webinars.

Come join us for the "Prepare your farm for tax season now" Online workshop and stop stressing about your farm's finances.
Related Topic Areas
Keweenaw County, Houghton County, Ontonagon County, Baraga County, Gogebic County, Iron County, Dickinson County, Menominee County, Delta County, Marquette County, Alger County, Schoolcraft County, Luce County, Chippewa County, Mackinac County, Emmet County, Charlevoix County, Cheboygan County, Otsego County, Presque Isle County
Related People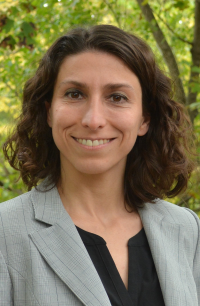 Florencia Colella
231-928-1052
colellaf@msu.edu