Prepare Your Farm for Tax Season Now - Online Workshop - Feb 23
February 23, 2021 9:00AM - 10:00AM
Zoom
---
Contact: For more information or questions, contact Florencia Colella at colellaf@msu.edu.
FREE PROGRAM
The goal of this webinar is to provide you with information that empowers you to meet with your loan officer, your tax preparer, or your family and business partners to make management decisions. Specifically, it targets producers who either can't or don't want to pay for a piece of software, or for an outside bookkeeper. Instructors are Corey Clark and Florencia Colella.
Come join us for the "Prepare your farm for tax season now" Online workshop and stop stressing about your farm's finances.
Related Topic Areas
Natural Resources, Field Crops Entomology Program, Michigan Alliance for Animal Agriculture, Product Center, Money Management, Precision Agriculture, Agriculture and farming, Agriculture Month, Family, Sustainable Agriculture and Food Systems, Agriculture, Agriculture: Plants & Animals, Agribusiness Management (B.S.), Animal Agriculture, Nursery & Christmas Trees, Fruit & Nuts, Field Crops, Vegetables, Food and Community Connections, Northwest Michigan Agriculture and Food System Sector Alliance
Related People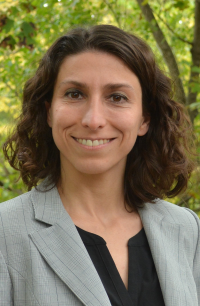 Florencia Colella
colellaf@msu.edu
---