Preserving MI Harvest Spring
April 7, 2022 - June 23, 2022
Zoom Webinar
---
Contact: For More information contact Karen Fifield at fifield@msu.edu or Kellie Jordan at jorda136@msu.edu
April 7, 2022 - Let's get growing!


Get ready to plant your garden and plan for a good harvest.

April 14, 2022 - Michigan Morels- Using and Preserving Safely


Learn about freezing morels and research-based methods of canning, dehydrating, and freezing morels and white button mushrooms.

April 21, 2022 - Preserving your next catch! Fish and Seafood


Freezing is only one way to preserve your seafood. Learn about research-tested methods to canning your next catch!

April 28, 2022 - Preserving Spring Produce


Fresh produce will soon be available. Join us to discover how to preserve produce from your spring harvest.

May 5, 2022 - Condiments


Nothing better than having homemade condiments to top off your favorite burger or sandwich. Discover some tasty homemade recipes for relishes, mustard, hot sauce, or even ketchup.

May 12, 2022 - Freeze-Drying


Freeze drying is a low-temperature dehydration process that involves freezing the product, lowering pressure, then removing the ice by sublimation. Freeze drying to make it last.

May 19, 2022 - MI Mixers


Create mixers for your favorite drink by preserving mixers or using preserved items that you can add into a mixer or use as a garnish.

June 2, 2022 - Modifying Recipes for Home Food Preservation


Preserve using tested recipes. Then make it your own or make it like grandma's after you open it.

June 9, 2022 - Dress Up your Salad with Flavors from Your Garden


Let's make a flavorful dressing using your herbs to spice up your salad.

June 16, 2022 - Celebrating Juneteenth: African-American Cuisine


African-American cuisine has influenced American cooking for decades. Join us as we discover the history of Juneteenth, safe food preservation methods, and recipes with guest speaker Crystal White.

June 23, 2022 - Jams & Jellies


Enjoy the taste of summer - discover the fun of making jams and jellies using fresh summer fruits.
Join MSU Extension Educators to learn the latest methods and research for preserving foods at home. Let us help you fill your pantry and freezer by preserving food safely at home. Join online via zoom using your laptop, tablet, smartphone, or any device with internet access. Choose to register for all the sessions by selecting the "register all" button or select the individual sessions you are interested in.

Classes are offered Thursdays from 1-2 p.m. or from 6-7 p.m. EDT.

These free workshops will be taught by MSU Extension Food Safety Educators.
Related People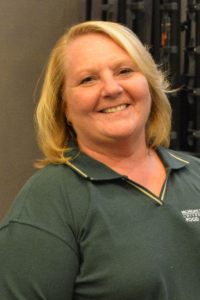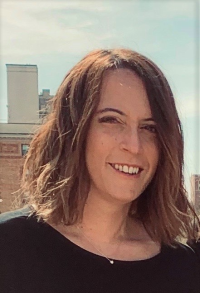 Kellie Jordan
jorda136@msu.edu
---