Protecting Your Competitive Edge: What you need to know about confidentiality agreements
May 20, 2021 11:00AM - 12:00PM
Registration Deadline: May 19, 2021 - 11:45PM
Zoom
---
Contact: For information contact Jamie Rahrig at rahrigj1@msu.edu or Parker Jones at jonesp28@msu.edu.
Protecting your food business is vital for success, but how do you protect your business? Confidentiality agreements are one tool to assure your business is protected. Attorney, Pamela Mack, will explain what is a confidentiality non-disclosure agreement, when you need one, and what questions to ask before signing one. She will also explain key terms often used in agreements, employee agreements, and what to consider when signing a document digitally.

Pamela says, "We are all in business to make money. How can you protect yourself?" Join the MSU Product Center team on Zoom on May 20, 2021 at 11 a.m. EST as we explore confidentiality agreements.

This event is offered at no-cost through a partnership with MSU Center for Regional Food Systems.
Registration for this event has closed.
Related People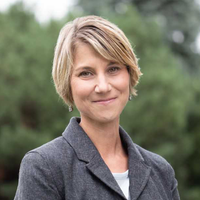 ---