RELAX: Alternatives to Anger Series Kent County
November 4, 2019 - November 25, 2019 Mondays 11/4, 18, 25 5:30 - 7:30 p.m.
MSUE Kent County Office, 775 Ball Ave NE, Grand Rapids, MI 49503
---
Contact: Holly Tiret
RELAX: Alternatives to Anger is a fun and interactive series that helps people understand and manage anger and stress, and develop communication skills needed for healthy relationships.
Topics include:
• Defining anger and learning what triggers anger
• Exploring health ways to calm down and distress
• Learning positive communication skills for solving problems
• Exploring ways to forgive and let go of the past
Cost
Free 3-week class!
To register call or email Holly Tiret 616-632-7893 tiret@msu.edu.
Related Topic Areas
Family, Muskegon County, Ottawa County, Kent County, Allegan County, Barry County, Montcalm County, Ionia County, Conflict Resolution, Aging, Bullying, Caregiving, Managing Relationships, Violence Prevention, Chronic Disease, Diabetes, Healthy Relationships, RELAX: Alternatives to Anger
Event Location
775 Ball Ave. N.E. Grand Rapids, MI 49503
616-632-7865
Get Directions
Related People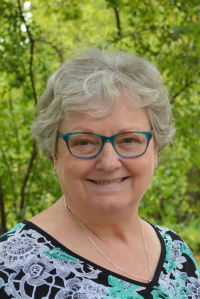 Holly Tiret
616-632-7893
tiret@msu.edu