Reproductive and Developmental Sciences Program 2019 3rd Annual Research Day
September 26, 2019 8:30AM - 4:30PM
Willow Wood Golf Course 12227 Sandborn Road Portland, MI 48875
---
Contact: Laurie Felton
The Reproductive and Developmental Sciences Program comprises a multidisciplinary, multi-college, multi-departmental group of >30 faculty having research interests related to reproductive biology and developmental biology, including, basic, clinical, agricultural, and translational science. The RDSP is also home to an NIH-funded T32 Training Grant. The RDSP Annual Research day, supported by the Michigan State University Office of the Vice President for Research and Graduate Studies, provides an opportunity for our trainees to showcase their research in either oral or poster formats. Additionally, this year's Keynote speaker will be Dr. Jodi Flaws, Professor in Comparative Biosciences at the University of Illinois, Urbana/Champaign. Dr. Flaws' research program is focused on determining the mechanisms by which environmental chemicals such as phthalates and water disinfection by-products affect the development and function of the ovary.

All interested faculty and trainees are welcome to register and attend. Undergraduate, graduate and postdoctoral trainees are encouraged to submit abstracts for oral or poster presentations.
Cost
$10
Parking
Free
Note
Max poster size is 4'x4'.
PI's
If you have a job posting or other opportunity for students to be part of your research lab, please email a flyer to Laurie, ljfelton@msu.edu, by Sept. 16th to post at the event. Please include the following information:
Name of lab:
Title of project:
Description of work:
Required degree:
Contact information:
RDSP_ARD_2019_SAVE_THE_DATE_07022019.pdf
Get Directions
Related People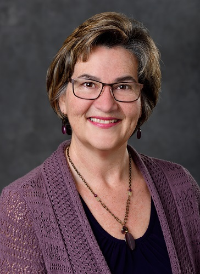 Laurie Felton
517-355-3889
ljfelton@msu.edu