Resiliency Planning Webinar Series - March 24
March 24, 2021 8:30AM - 10:00AM
Virtual
---
Contact: Harmony Fierke-Gmazel, AICP, MSU Extension Educator and Land Use Team Leader, at gmazelh@msu.edu.
Wednesdays, March 17, 24, 31; April 7, 14, 21, 2021
8:30-9:30 a.m. EST Presentation
9:30-10 a.m. EST Interactive Q & A
The MSU Extension Land Use Team, School of Planning, Design and Construction and the National Charrette Institute presents a free, live webinar 'thought leader' series to address community planning, sustainability & resiliency in a COVID and other hazards environment. This series is open to any persons, staff or officials interested in community planning, development and sustainability, including members of Comprehensive Economic Development Strategy Committees within Michigan.
This webinar series is composed of six interactive online sessions presented by a panel of thought-leaders from Michigan State University, and many state, regional and local agencies.

March 24 - Session 2 focuses on defining and building resilient regional economies.
March 31 - Session 3 emphasizes the intersection of social equity, climate adaptation, economic health and public health.
April 7 - Session 4 focuses on planning for resilient natural infrastructure systems at various scales.
April 14 - Session 5 involves planning for resilient built infrastructure systems including transit, broadband, safe public spaces etc.
April 21 - Session 6 emphasizes the skills needed to plan for known hazards and understand elements to be sustained versus elements to be modified to protect our communities.
How to Register
All events are free and registration is required. Select the Register button.
Related People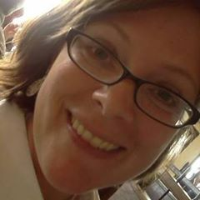 Harmony Fierke-Gmazel AICP
gmazelh@msu.edu
---