Saginaw Bay 4-H Fish Camp - Bay County
September 11, 2021 9:00AM - 3:00PM
Registration Deadline: September 3, 2021 - 12:00AM
Bay City State Park, 3582 State Park Drive, Bay City, MI 48706
---
Contact: Holly Mueller, 989-895-4026 ext. 6 or julianho@msu.edu.
Sept. 11, 2021
9 a.m. - 3 p.m. ET
Bay City State Park (3582 State Park Drive, Bay City, MI 48706)


4-H Member Cost: $20
(4-H Participation Fee waived for 2020-21, but you must register via 4-H Online to participate. If not a 4-H member, please register.)


This one-day camp will teach youth




to fish and protect our Great Lakes.




All campers will receive fishing rod with reel,


tackle box, and snacks!

Camp sessions will include casting, tackle crafting,
aquatic ecology, angler ethics, and more.

This camp is open to 4-H members from Bay County between the ages of 8 and 12 as of Jan. 1, 2021. The deadline to register is Sept. 3, 2021. Space is limited to 20 participants.


Campers should bring their own lunch to camp. Campers should also plan to bring a reusable water bottle and wear sunscreen, hat, comfortable clothing. Most importantly, campers should plan to have fun!
Cancellations received on or after Sept. 3, 2021, will incur a $20 cancellation fee.

COVID-19 UPDATE: We are planning for an in-person program on Sept. 11, 2021. However, we continue to monitor the evolution of the pandemic and how this might impact the event. We will decide as to whether it is necessary to postpone or change the format of the event prior to Sept. 11, 2021. This decision will be based on the status of the COVID-19 pandemic and the recommendations/guidelines from MSU, the State of Michigan, the Centers for Disease Control and Prevention and local health departments. You will be contacted regarding any changes or updates through the email you use to register.
Register Here for the Saginaw Bay 4-H Fish Camp - Bay County
Registration for this event has closed.
Get Directions
Related People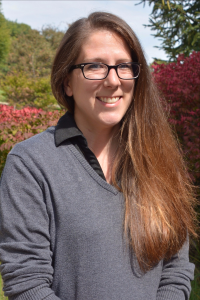 Holly Mueller
julianho@msu.edu
---