Sail Lake Superior with Inland Seas
July 25, 2021 1:30PM - 5:30PM
Registration Deadline: August 6, 2021 - 12:00AM
---
Contact: Lauren Jescovitch, Michigan Sea Grant Extension educator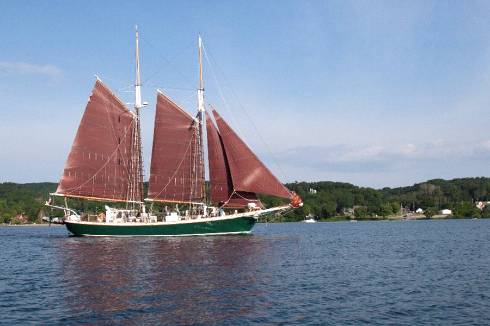 Sailing Gichigami with Inland Seas and the Anishinaabe
Sunday, July 25
from
1:30 - 5:30 p.m.
ET in
Houghton
Sunday, August 1
from
8 a.m. - noon
ET in
Marquette
Saturday, August 7
from
1 - 5 p.m.
ET in
Sault Ste Marie
We are offering a place-, vessel-, and experiential-based program to educate college students on the cultural heritage within ceded lands and waters retained by Tribal Nations. Come with us as we travel aboard the Inland Seas' vessel to uncover the wealth of culture and heritage that Lake Superior has to offer. This program is open to all. Preference will be given to tribal members enrolled in college/university. Participants will receive a stipend for travel and other associated expenses for attending.
Space is limited, so please register as soon as possible. COVID19 UPDATE: We are planning for an in-person program in July/August. However, we continue to monitor the evolution of the pandemic and how this might impact the event. We will decide as to whether it is necessary to postpone or change the format of the event prior to July/August. This decision will be based on the status of the COVID-19 pandemic and the recommendations/guidelines from MSU, the State of Michigan, the Centers for Disease Control and Prevention and local Health Department guidance. You will be contacted regarding any changes or updates through the email you use to register.
As a condition of attending a Michigan State University (MSU) Extension program, all staff, contractors, vendors and participants are required to follow the MSU Community Compact.
Please contact Lauren Jescovitch at jescovit@msu.edu or 570-687-6818 for additional information.
Related People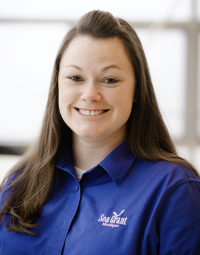 Lauren Jescovitch Ph.D
jescovit@msu.edu
---