Share Your Story in Presque Isle County
November 2, 2020 - December 31, 2020
Zoom
---
Contact: For information contact Kaelie Fessler at 989-734-2168 or fessler5@msu.edu.
Share your story! This is an opportunity for youth to share local adventures through short film. Youth in grades 6-12 will produce and edit short films that will be shared in part with individuals who may be unable to get out to see parts of our county that they miss. Videography skills will be taught via zoom by Presque Isle District Library Program Director, Anne Belanger. This event is a collaboration between the Presque Isle District Library and Presque Isle County 4-H.

A zoom link will be sent to the provided email two days before the first meeting on November 2 at 4 p.m. EST. Additional meeting dates will be planned according to the availability of youth participants.
Related People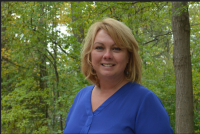 Kaelie Fessler
fessler5@msu.edu
---