Sheep Teaching and Research Center Open House
October 16, 2021 1:00PM - 4:00PM
5526 Bennett Rd, Lansing, MI
---
Contact: Richard Ehrhardt at ehrhard5@msu.edu; (517) 899-0040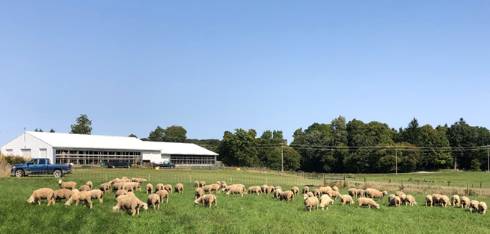 Please join us for this field day event that will introduce you to the MSU STRC program and discuss the keys to success with out-of-season mating and accelerated lamb production as well as how cover crop grazing can benefit sheep production. We will introduce staff, tour facilities and pastures, and view our fall lambing/accelerated program.
This is a great chance to learn more about the farm and its mission to advance knowledge of sheep production in the upper Midwest through both basic and applied research and via education to benefit producers and students (undergraduate and veterinary). Please come and learn about the program and connect with other people interested in sheep production!
Schedule:
1:00-1:15 Introductions of MSU sheep research and teaching center team at the main barn.
(5526 Bennett Rd., Lansing, MI 48910)
1:15-2:20 Tour of barn and discussion of keys to successful spring mating and accelerated production.
2:30-2:45 Travel to cover crop grazing field. Wagon rides will be provided.
2:45-4:00 Tour of cover crop grazing plot and discussion of cover crop grazing in sheep production.
No RSVP is required for this event, and there is no charge for attending. Contact Richard Ehrhardt, MSU STRC faculty coordinator and MSU small ruminant extension specialist (ehrhard5@msu.edu; (517) 899-0040) for more information.
Get Directions
---