Shooting Sports Rifle Instructor Certification (One-day hybrid Workshop)
October 10, 2021 8:00AM - 5:00PM
Registration Deadline: October 1, 2021 - 12:00AM
Barry County Conservation Club, 1180 Cook Rd, Hastings, MI 49058
---
Contact: Laura Quist, quistla1@msu.edu or call 231-577-9056.

Interested in leading shooting sports with a 4-H club?
All MI 4-H Shooting Sports Clubs must have instructors certified through an official 4-H workshop in order to offer live-fire, on-range shooting and rifle experiences to youth members.
Who:
This pilot of the new one-day workshop format will be restricted to adult instructors only who have previously completed a Michigan 4-H Shooting Sports Instructor Certification Workshop in any discipline. These participants should already be approved by their county MSU Extension 4-H staff person to work with 4-H Shooting Sports Programs and have at least a basic working knowledge of and experience in rifle (BB, pellet/air rifle/small bore 22).
What:
This one-day rifle training workshop will be offered in a new hybrid training format. In-person class (October 10) will cover equipment use and care, shooting fundamentals to teach youth, range set-up, shooting positions, and more. Outside of this one-day course, participants will view learning modules and/or participate in Zoom discussions covering required content including the mission of 4-H Shooting Sports, youth development, safety, risk management, and policy & procedures.
Two modules are available in Volunteer Central and may be accessed at this time:
Introduction to Michigan 4-H/What Every 4-H Volunteer Needs to Know
Working with Youth
These modules will be assigned to participants and must be viewed prior to attending the workshop. Two additional videos will be available, providing an overview of Michigan 4-H Shooting Sports and risk management. Details will be emailed to participants with instructions on how to access these videos. Certification will only be awarded after all segments are completed and participants have successfully pass an assessment.
Objectives:
The 4-H Shooting Sports Instructor Certification Workshop provides leaders an opportunity to:
Develop and improve skills in teaching shooting sports activities to youth
Work toward certification to become a Michigan 4-H Shooting Sports certified instructor in a variety of shooting disciplines
Learn how to develop, expand, and maintain local 4-H Shooting Sports programs
Exchange ideas for local and State 4-H Shooting Sports programs with other leaders
Costs:
$55 per person (contact local MSU Extension/4-H Office to inquire about scholarship availability PRIOR to registration!)
**In the event this program fills, please add your name to the Waiting List. You will be contacted when an additional workshop is available.
Registration for this event has closed.
Get Directions
Related People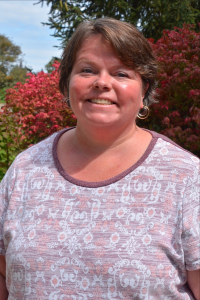 ---