SLEEP February 15th at 11:00 Central and 12:00 Eastern
February 15, 2021 - March 22, 2021
Virtual
---
Contact: For information, please contact Anita Carter at carte356@msu.edu.
Who: Sleep Education for Everyone Program
Starting Monday, February 15 and continue each Monday after, with the last one on March 22
Online with Zoom (Zoom link will be sent with registration confirmation)
11 a.m. Central / 12 p.m. Eastern

What: Six 1/2 hour Sessions
Each session is designed to last about 30 minutes each.
Each module includes a short 2-3 minute educational video designed to deliver key concepts.
The rest of the time is spent discussing the topics, brainstorming solutions to possible obstacles to improving sleep, and goal setting.
We are very excited to be able to offer this program.
Where: Online Via Zoom
Cost: There is no cost for the workshop. The program is supported financially by Michigan State University Extension.
Related People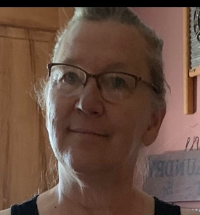 ---