In Person Sleep Is For Everyone October 15, 2021
October 15, 2021 - November 19, 2021
Ironwood Memorial Building, Women's Club Room, 213 Marquette St. Ironwood, Michigan 49938
---
Contact: Anita Carter, carte356@msu.edu
In Person: Sleep Education for Everyone Program
https://events.anr.msu.edu/SleepIronwoodOct/
Meets each Friday at 11:00 a.m., starting on October 15, 2021.
at the Ironwood Memorial Building, Women's Club Room,
213 Marquette St. Ironwood, Michigan 49938

What: Six 1/2 hour Sessions
Each session is designed to last about 30 minutes each.
Each module includes a short 2-3 minute educational video designed to deliver key concepts.
The rest of the time is spent discussing the topics, brainstorming solutions to possible obstacles to improving sleep, and goal setting.
We are very excited to be able to offer this program.
Get Directions
Related People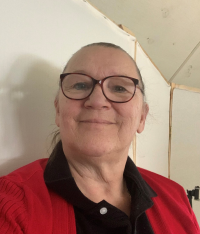 ---