Sheep and Goats for Small Farms
March 6, 2021 12:00PM - 4:00PM
Zoom webinar
---
Contact: Carla McLachlan at MCLACHL2@msu.edu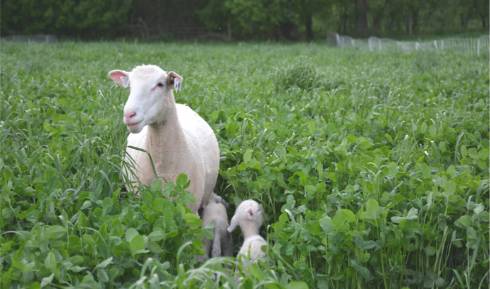 This annual workshop addresses a variety of topics for the small to intermediate sized sheep and/or goat producer. This series covers valuable information on health, nutrition, facilities, marketing, food safety, products (milk, meat, fiber), and more that will help them improve their management and marketing abilities. Those interested in starting or expanding their operation, refining their farm goals, understanding their options, and/or improving their management will find value in attending this workshop. The MSU Small Ruminant Extension Team plus invited guests speakers will be presenting and available for questions.
Program Agenda:
Noon-12:10 pm Introductions and Overview
12:10-1:00 pm "Controlling weeds on your farm with managed grazing." Dr. Kim Cassida, MSU forage specialist. Sheep and goats can be excellent at managing vegetation even at a small scale. Learn techniques to "train" your animals obtain better weed and forage control.
1:00-1:50 pm "Methods to control coccidiosis." Mike Metzger, MSU small ruminant educator. Coccidiosis is a scourge of sheep and goat production regardless of farm size or production system. The good news is that effective control can be achieved by following some simple guidelines.
1:50-2:00 pm Break
2:00-2:50 pm "Basic principles to reduce predation risk." Dr. Richard Ehrhardt, MSU small ruminant specialist. Many approach predation risk control with guard animals which can provide excellent control yet have drawbacks. In addition to these methods, there are simple procedures and practices that you can employ to greatly reduce risk even without the need for guard animals.
2:50-3:40 pm "Facilities for small farms: handling and feeding systems." Dr. Richard Ehrhardt, Dr. Erin Recktenwald and Mike Metzger, MSU small ruminant extension team. The design of handling systems and feeding systems can make big impact on providing large savings in feed and labor on your farm. Learn about simple designs that can improve efficiency on a small farm.
3:40-4:00 pm Panel discussion. Dr. Richard Ehrhardt, Dr. Erin Recktenwald and Mike Metzger, MSU small ruminant extension team. Open session for questions on any session or an any topic regarding sheep and goat production.
Preregistration is required for this free event. Those who register will be given access to recordings of all sessions soon after the event. If you have questions, please feel free to contact event manager Carla McLachlan at MCLACHL2@msu.edu or 517-432-5402.
Registration is available online at https://form.jotform.com/201194055067047
Registration closes on Friday, MARCH 5.
Related Topic Areas
Get Directions
Related People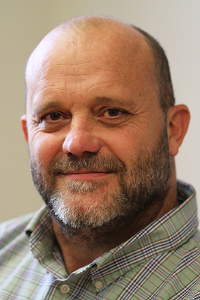 Richard Ehrhardt PhD
ehrhard5@msu.edu
---