Socioeconomic Equity in Higher Education During the Time of COVID-19: A Conversation with Dr. Anthony Jack
March 17, 2021 3:00PM - 4:00PM
Zoom
---
Contact: ANR.DEI@campusad.msu.edu.
The MSU community is invited to "Socioeconomic equity in higher education during the time of COVID-19: A Conversation with Dr. Anthony Jack" that will look at different barriers in higher education and ways to help change systems to be more equitable.
The keynote will be followed by a Q&A session that will address issues surrounding socioeconomic equity in higher ed during and after the COVID-19 pandemic.
Dr. Anthony Jack is a sociology professor at Harvard University whose research centers around the experience, struggles, and successes of lower-income undergraduate students. He is also author of The Privileged Poor: How Elite Colleges Are Failing Disadvantaged Students.
This event will help foster awareness and ideas for supporting lower-income students who arrive at MSU with significantly different backgrounds than some of their peers.
NOTE: A Zoom link with details will be emailed prior to the event to those who have registered.
---
Ongoing Support for DEI
Following the main event, Dr. Jack will meet with a group students, faculty and administrators to discuss specific, actionable initiatives the College of Agriculture and Natural Resources (CANR) can implement for its lower-income students in the wake of the pandemic.
The event and following meetings are sponsored by the CANR Office of Diversity, Equity and Inclusion and the MSU Graduate and Undergraduate Entomology Student Society (GUESS) and was made possible through a $10,000 grant from the MSU Office for Inclusion and Intercultural Initiatives.
Event Background
The idea for this event initially came out of a DEI summer book club among Department of Entomology graduate students. They read The Privileged Poor and discussed how they grappled with understanding the challenges racial inequity, social class and educational experience can present for students.
The entomology graduate and undergraduate students who wrote this grant include Minali Bhatt, Elizeth Cinto Mejía, Kayleigh Hauri and Dan Turner with the help of Dr. Quentin Tyler in the CANR Office of Diversity, Equity and Inclusion.
Related People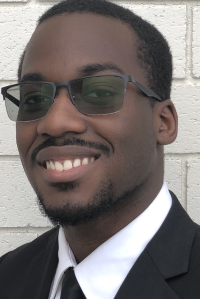 ---