Soil Health through Smart Farm Management
September 19, 2019 10:00AM - 4:00PM
Tilian Farm Development Center 4400 Pontiac Trail Ann Arbor, MI 48105
---
Contact: Vicki Morrone
See over 30 types of cover crops growing. We will take a look at how they grow, their benefits and their roots with Dr. Dean Baas, MSU Extension Cover Crop Team Leader.
Visit the soil pit to see how cover crop roots grow, deep down, holding soil and feeding microbes with Vicki Morrone, Organic Farming Specialist, MSU.
Why are we so concerned about keeping the soil covered with living plants?-See how rain impacts the soil (and nutrients). A demonstration by Paul Gross, MSU Extension Cover Crop Team Educator.
Join us for a field walk of sorghum-Sudan grass cover crop, planted to "fight against" invasive thistle weeds with Kim Cassida, Forage and Cover Crop Specialist & Matt Keating-Farm Manager at Tilian.

Cost
Free (includes lunch)
Get Directions
Related People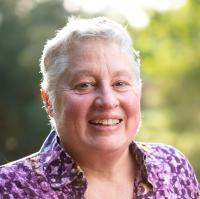 Vicki Morrone
517-353-3542
sorrone@msu.edu