Spring Food Preservation Classes- June 3rd-From Our Kitchen to Yours, Answers to Your Preservation Questions
June 3, 2021 1:00PM - 2:30PM
Zoom Webinar
---
Contact: For more information, contact Joyce McGarry at mcgarryj@msu.edu or Kellie Jordan at jorda136@msu.edu.
Join MSU Extension Educators to learn the latest methods and research for preserving foods at home. Let us help you fill your pantry and freezer by preserving food safely at home. Join us using Zoom for each session or choose the topics that you are interested in.
Classes are offered Thursdays from 1-2:30 p.m. or from 6-7:30 p.m. EDT.

These free workshops will be taught by MSU Extension Food Safety Educators.

Classes will be available on the following dates:
June 10, 2021 - Preserving Foods as a Family

Create traditions as a family and discover the fun of working together to preserve family favorites.
June 17, 2021 - Strawberries - More than Just Jam

Explore how to can, freeze, and make fruit leather, as well as jam with this popular fruit.
June 24, 2021 - Pressure Canning

Learn how to safely process low-acid foods.
Related People
Joyce McGarry
mcgarryj@msu.edu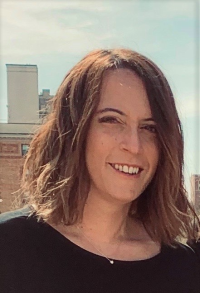 Kellie Jordan
jorda136@msu.edu
---