Spring Food Safety Q&A - April 19
April 19, 2021 1:00PM - 1:30PM
Registration Deadline: June 27, 2021 - 11:45PM
Online Via Zoom
---
Contact: For more information, contact Karen Fifield at fifield@msu.edu or Kellie Jordan at jorda136@msu.edu.
Have questions about home food preservation or food safety? Please join MSU Extension Food Safety Q&A as Food Safety Educators present tips for home food preservation food safety. Join us online via Zoom using your laptop, tablet, smartphone, or any device with internet access.
This is a FREE workshop taught by experienced MSU Extension Food Safety Educators.
Choose to register for all the sessions by selecting the "register all" button or select the individual sessions you are interested in registering for.
Every Monday - 1 p.m. EDT
April 19, 2021 - Working Together for Food Safety: How FDA & the USDA Protects our Food

Most folks think there are no rules to protect consumers from tainted fruits and vegetables. This program will give attendees a basic understanding of the laws governing farmers and the food they grow.
April 26, 2021 - Starting a Kitchen Herb Garden

Herbs don't have to be outside in the cold they can brighten up your kitchen on a window sill. Find out how easy it is to begin an herb garden in your kitchen.
May 3, 2021 - Food Safety in the Garden

Food safety starts in the garden. What can you do to keep your produce and your family safe?
May 10, 2021 - What you need to know about Food Safety

How to apply the four principles of food safety: Clean, Cook, Separate and Chill.
May 17, 2021 - Keeping Food Safe during Celebrations

Food safety at graduations, showers and other celebrations.
May 24, 2021 - Planting and Growing Strawberries

How to select strawberry plants for your garden and grow them.
June 7, 2021 - Top 10 Frequently Asked Food Preservation Questions

Join us as we answer FAQ's from recent classes.
June 14, 2021 - Turning Grape Juice into Grape Jelly

Use your own home preserved grape juice or store bought grape juice to create a family event making grape jelly.
June 21, 2021 - Drying Spring Herbs

It's never too early to start drying your herbs.
June 28, 2021 - Don't Be Afraid of Your Pressure Canner

Safe methods of using your pressure canner.
Get Directions
Related People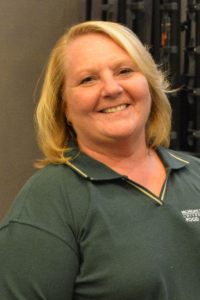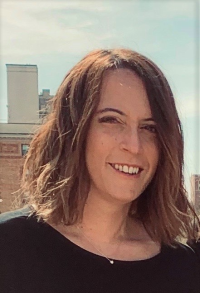 Kellie Jordan
jorda136@msu.edu
---