St. Joseph County Tractor Operator Program 2019
February 9, 2019 - February 23, 2019 8 a.m. - 4 p.m.
St. Joseph County Extension Office, 612 E. Main St., Centreville, MI 49032
---
Contact: Eva Beeker (beekere@msu.edu) or Eric Anderson (eander32@msu.edu), (269) 467-5511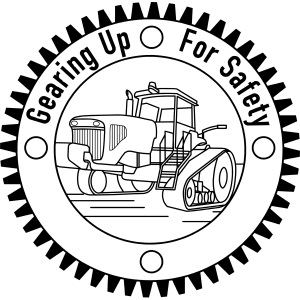 Michigan State University Extension offers the Tractor Operator Program (TOP) through the 4-H Youth Development Program. The TOP is a nationally-recognized training program developed by Purdue University. Successful completion of 4-H TOP provides completion certificates to 13-19 year olds. 14-15 year old youth may be eligible to receive a certificate of training from the U.S. Department of Labor required for operation of a 20 PTO HP or greater, garden or agricultural tractor, by 14 and 15 year old youth employed on property not owned, leased or operated by a parent or legal guardian.
Who: Youth from St. Joseph, Cass, Branch, and Kalamazoo Counties are invited to participate.
What: Topics covered will include:
| | |
| --- | --- |
| ♦ Farm/ranch hazards and safety | ♦ Self-propelled agricultural equipment |
| ♦ Tractor component basics | ♦ Operating on public roadways |
| ♦ Pre-operational procedures | ♦ Basic maintenance and repair |
| ♦ Operation basics | ♦ ATV/Utility vehicle safety |
| ♦ Tractor-powered implements | ♦ First aid and emergencies |
When: Classes will be on three Saturdays in February, 2019 (9th, 16th and 23rd) from 8:00 am to 4:00 pm weather permitting. Successful completion of the course, including attendance in all class sessions and passing written and driving tests, is required to obtain the TOP certification.
Where: St. Joseph County Extension Office, 612 E. Main St., Centreville, MI 49032.
Registration: Contact the St. Joseph County Extension office, 612 E. Main St., Centreville, MI 49032, (269) 467-5511, msue.stjoseph@county.msu.edu. Cost is $25 for current 4-H members, $45 for non-4-H members. Course fee includes lunch and snacks each day. The course will run if the minimum number of participants has registered. Participants must make payment at the office and submit all required paperwork to be registered. Class size is capped at 15, so register early.
Get Directions