Starting Your Own Insect Collection
December 12, 2019 1:00PM - 3:30PM
MSU Extension - Macomb County Verkuilen Building, Assembly room B 21885 Dunham Rd Clinton Township, MI 48036
---
Contact: David Lowenstein
Cost: $35
Registration deadline
Dec. 2 or when the class is full (limited to 35 participants).

This class will provide an introduction on how to collect and preserve insects. The first part of the course will be a presentation on the background of insect collections and strategies for collecting different insects of all shapes and sizes. The second part will be hands-on work at pinning and labelling insects pre-collected insects. All participants will receive an insect collection box, set of pins, and will have the opportunity to leave the class with 10-20 pinned insects.
About the instructor
David Lowenstein is an entomologist and consumer horticulture extension educator in Macomb County. He has been involved in entomology research and outreach for 10 years and is most fond of bees and wasps.
Cancellation policy:
A full refund, less a $10 processing fee, will be issued for any registration cancelled on or before Dec. 2. No refund will be isued after this date. If unable to attend after registering, substitutions for another person are permitted.
Certified Extension master gardeners
Attendees will earn 2.5 continuing education hours which should be reported under IPM - General.

If fewer than 20 individuals have registered for the class before Dec. 2, the class will be cancelled and all attendees will receive a full refund.
Insect_Event_Lowenstein_Final.pdf
Related Topic Areas
Lapeer County, St. Clair County, Oakland County, Macomb County, Wayne County, 4-H Environmental & Outdoor Education, 4-H Science & Engineering, 4-H Plants, Soils & Gardening, 4-H Entomology, Community Gardening, Indoor Plants & Pests, Gardening in Michigan, 4-H
Event Location
Main Office Location: 21885 Dunham Road Verkuilen Building #12 Clinton Township, MI 48036 Thompson Community Center: 11370 Hupp Avenue Warren, MI 48089
586-469-5180-Main Office, 586-469-7614-Thompson Community Center
Get Directions
Related People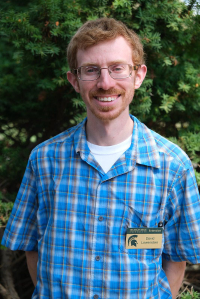 David Lowenstein PhD
586-469-6085
lowenst6@msu.edu