State of the Lake: A Tri-State Water Quality Discussion
February 26, 2019 5:00PM - 8:00PM
MSU Extension Hillsdale
---
Contact: Ricardo Costa
Dr. Chris Winslow, Director, Ohio Sea Grant & Stone Laboratory on Lake Erie will be talking about Nutrient Management Effects on Lake Erie
Extension Educators from the Tri-State area will also cover topics related to agriculture and nutrient management; including cover crops, the new Tri-State Fertility Guide, and fine-tuning a nutrient management plan.
Ohio Category 15, Indiana PARP, CCH and CCA credits will be requested for this program.
Registration fee is $20, includes dinner and resources. There are no refunds for cancellations.
Event Location
20 Care Drive, Suite B Hillsdale, MI 49242
517-439-9301
Get Directions
Related People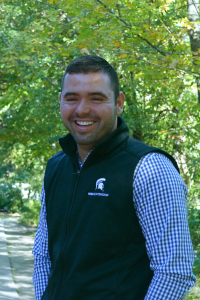 Ricardo Costa
517-264-5310
costasil@msu.edu