Step II Training: Preparing a Successful Portfolio - September 25 2019
September 25, 2019 1:00PM - 3:00PM 1 - 3 p.m.
---
Contact: Anne Baker
Wednesday, August 28th, 10 a.m. – 12 p.m.
OR
Wednesday, September 25th, 1 – 3 p.m.
This event is a webinar.

ONLY FOR MSU EXTENSION EDUCATORS SUBMITTING STEP II PORTFOLIOS IN 2020.
If you will be submitting a 3-year or 6-year/Final Step II portfolio in 2020 you are strongly encouraged to sign up for one of these sessions.
This training will review the MSU Extension Educator Step II application and portfolio process, provide guidance for the development of the professional portfolio, and give participants a suggested timeline to help them stay on track along with other helpful tips and suggestions.
Related Topic Areas
Clare County, Gladwin County, Mecosta County, Isabella County, Ottawa County, Kent County, Allegan County, Barry County, Montcalm County, Gratiot County, Ionia County, Clinton County, Eaton County, Ingham County, Midland County, Bay County, Saginaw County, Shiawassee County, Genesee County, Tuscola County
Related People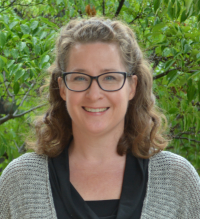 Anne Baker
517-884-6028