Strategies & Tips for Sustaining Your Business
March 27, 2020 1:00PM - 2:00PM 1 pm - 2 pm EST
Join by video: https://msu.zoom.us/s/328995685; Join by phone: 877 369 0926 (Webinar ID: 328 995 685)
---
Contact: Jamie Rahrig, rahrigj1@msu.edu
The rapidly changing environment resulting from the coronavirus means that product makers and food service businesses need to respond quickly to customer needs.
The Michigan Good Food Fund is working to bring resources to our network of entrepreneurs. We've invited industry experts from JPG Resources to offer a webinar on Strategies & Tips for Sustaining Your Business in this economic downturn.
WHEN: Friday, March 27 at 1:00 ET
WHERE: Join by video: https://msu.zoom.us/s/328995685 or by phone: 877 369 0926 (Webinar ID: 328 995 685). No registration is necessary.
FOR WHO: Product Makers
GUEST SPEAKERS
Veronica Lehman, founder of snack brand Pure Organic, is a business consultant specializing in helping startups grow into healthy, viable businesses.
Alex Puglia, Global Supply Chain Lead at JPG Resources where he helps to fulfill gaps that appear when businesses grow faster than their supply chain.
Missy Lapine, author of The Sneaky Chef is a food product innovator and nutrition consultant with JPG Resources where she helps businesses launch and expand.
About JPG Resources: Based in Battle Creek, Mich. and founded in 2009 by former Kellogg executive Jeff Grogg, JPG Resources advises brands through product development — with clients ranging from startups to global companies with $100 billion or more in annual sales.
Related Topic Areas
Related People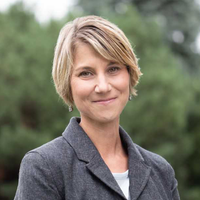 Jamie Rahrig
517-355-6456
rahrigj1@msu.edu