Stress Less with Mindfulness
July 30, 2019 10:00AM - 11:00AM
Grow Benzie, 5885 Frankfort Hwy, Benzonia, MI 49616
---
Contact: Patricia Roth
What is Mindfulness?
According to Jon-Kabat-Zinn, founder of Mindfulness Based Stress Reduction, "Mindfulness means paying attention in a particular way; on purpose, in the present moment and non-judgmentally."
Practicing mindfulness can bring improvements in both physical and psychological symptoms as well as positive changes in health, attitudes and behaviors.
This class will provide participants with an introduction and new skills to the practice of mindfulness to reduce stress, depression and anxiety.
Lessons will include:
Beginning with Breath
Mindful Eating
Laughter is Good Medicine
Be Kind to Your Mind
Mindful Walking
Classes will be held each Tuesday from July 9, 2019 through August 6, 2019.
This is a closed group class.
If you are interested in hosting an event similar to this in the future, please contact Patty Roth by email at bannonpa@msu.edu or by phone at 231-882-0026.
Related Topic Areas
Get Directions
Related People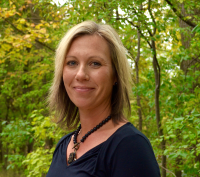 Patricia Roth
231-882-0026
bannonpa@msu.edu