Stress Less with Mindfulness Kent
June 8, 2020 - June 12, 2020
Zoom
---
Contact: Holly Tiret
Stress Less with Mindfulness Series
Mindfulness means paying attention to the present moment without judgement. Research has shown that practicing mindfulness is effective in reducing stress-related symptoms such as worry, depression and physical tension, and may be helpful in managing chronic conditions such as cardiac disease and diabetes.
Join us with your morning coffee or tea.
During this FREE five session series we will explore some mindfulness basics such as breathing, moving, eating, walking, thought surfing, taming your busy mind, and laughing.
June 8, 9, 10, 11, 12, 2020 from 9:30 to 10:30 am
June 8 - Begin with a Breath
June 9 - Mindful Eating
June 10 - Mindful Walking & Thought Surfing
Jule 11 - Be Kind to Your Mind
June 12 - Laughter is the Best Medicine
Facilitators:
Holly Tiret, MA, CFLE, Senior Extension Educator, tiret@msu.edu
Kai Gritter, MS, Extension Educator, Veterans Program Coordinator, grittern@msu.edu
Steve Whittington, US Army Veteran, West Michigan Veteran Program Instructor, Whitti34@msu.edu
Related People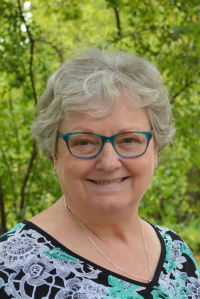 ---