Stress Less With Mindfulness
September 9, 2019 10:00AM - 11:30AM
Area Agency on Aging of Northwest Michigan, 1609 Park Dr, Traverse City, MI 49686
---
Contact: Patricia Roth
What is Mindfulness?
According to Jon Kabat-Zinn, Ph.D., founder of Mindfulness Based Stress Reduction, "Mindfulness means paying attention in a particular way; on purpose, in the present moment and non-judgmentally."
Practicing mindfulness can bring improvements in both physical and psychological symptoms as well as positive changes in health, attitudes and behaviors. And it may be helpful in managing chronic conditions such as cardiac disease and diabetes.
Stress Less with Mindfulness teaches and encourages the use of mindfulness self-care skills to help one feel better and enjoy life more.
Date/Time
Classes will be held on Monday mornings only from 10:00 AM. to 11:30 AM. on August 12th, 19th, 26th and September 9, 2019.
Questions
If you are interested in learning more about Wellness programming please contact Patty Roth by email at bannonpa@msu.edu or by calling 231-882-0026.
Get Directions
Related People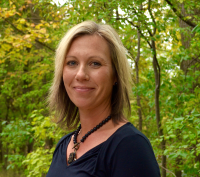 Patricia Roth
231-882-0026
bannonpa@msu.edu