Summer Fun Series
August 12, 2020 - August 19, 2020 EDT
Online via Zoom
---
Contact: Kellie Jordan, jorda136@msu.edu
Every Wednesday 1 p.m. EDT
Michigan State University Extension Food Safety Educators will give weekly workshops on how to handle and prepare food safely during the summer. There will be a fun kid friendly recipe demonstrated each week.
August 12th 1 p.m. EDT

Power Outage / Ice Cream Sandwich
August 19th 1 p.m. EDT

Road Trip / Popcorn

Michigan State University is committed to providing equal opportunity for participation in all programs, services and activities. Please submit any accessibility requests at least two weeks prior to the start of the event. Requests received after this date will be honored whenever possible.
Related Topic Areas
Keweenaw County, Houghton County, Ontonagon County, Baraga County, Gogebic County, Iron County, Dickinson County, Menominee County, Delta County, Marquette County, Alger County, Schoolcraft County, Luce County, Chippewa County, Mackinac County, Emmet County, Charlevoix County, Cheboygan County, Otsego County, Presque Isle County
Get Directions
Related People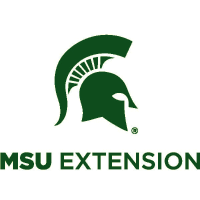 Kellie Jordan
269-384-8063
jorda136@msu.edu