Super Science Saturday - Mars Base Camp
March 19, 2022 10:00AM - 11:30AM
Registration Deadline: March 15, 2022 - 12:00AM
MSU Extension - Hillsdale County, Large Conference Room, 20 Care Drive, Hillsdale, MI 49242
---
Contact: Insa Raymond, Extension Educator
Are you interested in space exploration and want to know how the surface of Mars might look like? Come join us follow the tracks of the Mars exploration rover 'Perseverance'! We will launch to land on Mars, evaluate landing sites and build our own rover and explore the surface of Mars! We will also explore if life on Mars may have been or might be possible.
Activities are based on the 2020 National 4-H STEM Challenge 'Mars Base Camp'.
Who is invited to attend:
This workshop is open to all youth age 8 and up, suggested age is 8 - 14 years old.
How to register:
There is no registration fee, but you must register by calling the Hillsdale County MSU Extension Office at 517-439-9301, or by emailing Insa Raymond at raymon65@msu.edu by March 15, 2022.
This workshop was originally scheduled for February 19, 2022, but was canceled due to inclement weather.
Registration for this event has closed.
Get Directions
Related People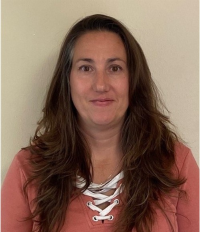 ---