Supporting & Protecting Pollinators at Muskegon Conservation District
May 11, 2023 6:00PM - 7:00PM
4735 Holton Road, Twin Lake, MI 49457
---
Contact: Ana Heck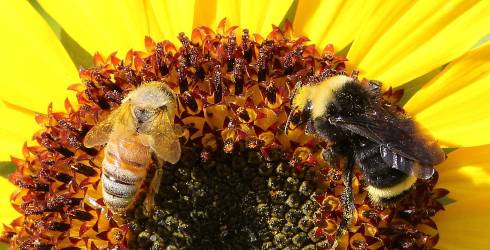 The Muskegon Conservation District will host Ana Heck, Michigan State University's Apiculture Extension Educator, for a presentation on supporting and protecting pollinators. Attendees will learn about different pollinators in Michigan, the issues they're facing, and what people can do to help keep them healthy.
Attendees will receive free planting guides and a $5 coupon to Muskegon Conservation District's spring 2023 perennial sale event. Registration is required.
Stay connected to MSU Extension
Accessibility accommodations
Michigan State University is committed to providing equal opportunity for participation in all programs, services and activities. Accommodations for persons with disabilities may be requested by contacting the event contact, Ana Heck, two weeks prior to the start of the event. Requests received after this date will be honored whenever possible.
Get Directions
Related People
---