Tai Chi for Disability Network for Mid Michigan Thursdays from 11:30 Eastern
February 18, 2021 - June 17, 2021
Virtual
---
Contact: For more information or questions contact Anita Carter at carte356@msu.edu.


Online via Zoom
Increases strength
Increases balance and posture
Prevents falls
Improves mind, body, an spirit
Reduces stress and increases relaxation
Modifications will be provided for those who want to attend seated or standing.
This program is targeted to help older adults and older adults with disabilities at risk for fall stay active. Classes will be held on Thursdays starting on February 18 and running until June 17.

COST: FREE

If you are new to Zoom video conferencing, please contact Anita Carter (carte356@msu.edu) prior to class day and she can help you set up and become familiar with the Zoom platform.
Related People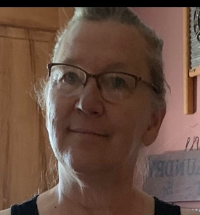 ---