Technology & Careers in Agriculture: High School Teacher Workshop
March 15, 2019 10:00AM - 2:00PM 10 a.m. - 2 p.m.
3775 S. Reese Road Frankenmuth, MI 48734
---
Contact: Randy Showerman
The MSU Institute of Agricultural Technology (IAT) will host a workshop on technology and careers in agriculture for high school AFNR education teachers and counselors.
The workshop is part of AE 143 Precision Agriculture Equipment Day. Participants will interact with students and professionals in a hands-on setting with the latest technological equipment to gain an understanding of emerging agricultural careers and technical education opportunities.
Schedule
10:00 a.m.-10:30 a.m.: Overview of Activities
10:30 a.m.-11:30 a.m.: Precision Ag Overview (opportunities to view student training)
11:30 a.m.-12:30 p.m.: Lunch with industry professionals and students
12:30 p.m.-2:00 p.m.: Careers in Agriculture, programs in IAT, programs in CANR
RSVP to IAT Director Randy Showerman at showerma@msu.edu by March 1.
Event Location
3775 S. Reese Road Frankenmuth, MI 48734
989-652-8014
Get Directions
Related People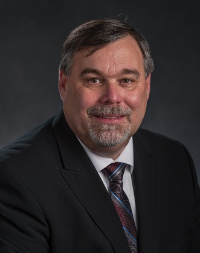 Randy Showerman PhD
517-355-0190
showerma@msu.edu