The Great Lakes: Managing for Action
March 5, 2019 8:30AM - 3:00PM 8:30 a.m. - 3 p.m.
Kellogg Hotel and Conference Center, 219 S Harrison Rd., East Lansing, MI 48824
---
Contact: Lois Wolfson
The Great Lakes are one of Michigan's greatest resources, providing recreational opportunities, a premier fisheries resource, food and water for millions of people, a water source for agriculture, manufacturing, and other industries and a refuge for wildlife. This conference will address some of the major benefits that the Great Lakes provide as well as challenges that they continually face. Topics include Agricultural Best Management Practices in the Lake Erie basin, economic impacts of restoration in the Great Lakes, control mechanisms for Asian carp, a history of Great Lakes Fisheries, wild rice and its significance, and virtual trails and birding in the Great Lakes basin. The cost to attend the conference is $15. There is no charge for students.
Registration:
Participants: $15 early, $20 on-site
Students: Free
Speakers/Planning Committee: Free
Cancellation fee of $5 after March 1, 2019
Register
Event Location
MSU Kellogg Center 219 S Harrison Rd. East Lansing, MI 48824

Get Directions
Related People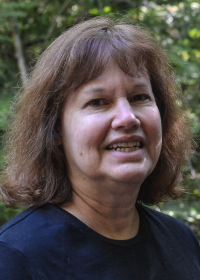 Lois Wolfson Ph.D.
517-353-9222
wolfson1@msu.edu