Two Day Multicultural Self-Awareness Workshop - November 2019
November 19, 2019 - November 20, 2019 8:30 a.m. - 4:30 p.m.
Ziibiwing Center 6650 E. Broadway Mt. Pleasant, MI 48858
---
Contact: Dionardo Pizaña, pizanad@msu.edu, 517-432-2666; Anne Brooks, brooksa@anr.msu.edu, 517-432-7623
All MSU Extension employees regardless of funding source or appointment are expected to attend this "cornerstone" multicultural workshop which sets an organizational framework for recognizing, understanding and appreciating differences.
During this two-day Multicultural Self-Awareness Workshop, participants will explore ways in which to view interactions with people different from themselves. The emphasis is on differences rather than similarities. The workshop focuses on the individual and helps explore belief systems about multiculturalism to identify feelings and values from a multicultural perspective. This learning experience focuses on increasing awareness of several areas of prejudice, discrimination and oppression, including racism, sexism, classism, heterosexism and ableism. Participants are encouraged to reflect on how they've learned to think about human differences and on the widespread tendency to view differences within a monocultural view of "better than/less than" thinking. In addition, participants have opportunities to apply what they're learning to work-related scenarios and explore alternative, more helpful behaviors.
Due to the nature of the workshop, you are asked to participate fully in the two days without phone calls, meetings and other interruptions which diminish the learning experience for all. The cost to attend the workshop for MSU Extension employees is $75. Non-MSU Extension employees are also able to attend at a cost of $150.
Get Directions
Related People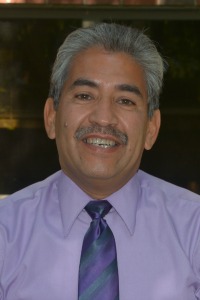 Dionardo Pizaña
517-432-2666
pizanad@msu.edu