U.P. Summer Field Day at Northern Michigan University
July 31, 2019 8:00AM - 4:30PM
Northern Michigan University Services Building, 136 Sugarloaf Avenue (between Wright and Hawley Streets), Marquette, MI 49855
---
Contact: John Stone
This year's program will have hands-on sprayer and spreader calibration workshop, pesticide application vehicle inspection and spill response, tree root zone air spade demonstration, and a diagnostic walking tour of turf grass and landscape of Northern Michigan University's campus. Bring any samples you need help identifying or diagnosing. Program instructors are John Stone, coordinator of the MSU Pesticide Safety Education Program and an instructor with the Ag Tech Lawn and Landscape program and Diane Bomer, MDARD.
Registration and check-in is 7:30 to 8 a.m. Eight MDARD recertification credits in Commercial or Private Core, or Categories 2, 3A, 3B, 5, 6, or 7F are available. Lunch is provided with registration. The program will be mostly outside, rain or shine.
Costs: $75, Includes lunch
Cancellations received after July 30, 2019 will be charged a $25.00 cancellation fee.
Related Topic Areas
Invasive Species, Landscaping, Floriculture & Greenhouse Crop Production, Nursery & Christmas Trees, Christmas Trees, Nursery, Turf, Integrated Pest Management, Fruit & Nuts, Apples, Vegetables, Berries, Blueberries, Cherries, Chestnuts, Grapes, Peaches, Hops, Malting Barley, Field Crops
Get Directions
Related People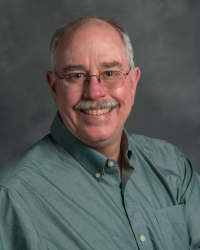 John Stone
517-353-5134
stonejo2@msu.edu