Upper Peninsula Corn Field Day
August 27, 2019 10:00AM - 1:00PM
J-2 Road in Stephenson, Michigan
---
Contact: Monica Jean
Field day highlighting selecting corn hybrids, alternative forages, cover crops demonstration, wildlife damage and nitrogen rates in corn.
The Upper Peninsula corn hybrid trial is part of the Michigan Corn Performance Trials program, funded by Project GREEEN and Michigan State University Extension. We collaborated with the University of Wisconsin's Corn Hybrid Trials to include 80-97 day corn hybrids commonly grown in the Upper Peninsula of Michigan. The Corn Marketing Program of Michigan has provided funding to hold a field day including a complimentary lunch. We will be discussing corn hybrid selection and wildlife damage, as well as touring the plots with MSU agronomist Maninder Singh.The field day also qualifies as a MAEAP Phase 1 event and two MDARD pesticide recertification credits have been requested.
Meet at the Pleasant View Farms field on J-2 Road in Stephenson, Michigan, between County Road G 12 and Wery Road. Look for signs. After the corn field concludes, tours of the cover crop demonstration plot will start.
August 27, 10 am – 1 pm CT at Pleasant View Farms (45.415401, -87.518264)
Related Topic Areas
Agriculture, Keweenaw County, Houghton County, Ontonagon County, Baraga County, Iron County, Dickinson County, Menominee County, Delta County, Marquette County, Alger County, Schoolcraft County, Luce County, Chippewa County, Dairy, Corn, Cover Crops, Forages, Field Crops
Get Directions
Related People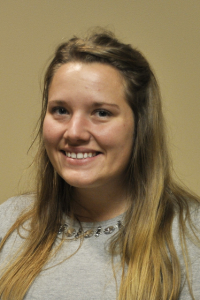 Monica Jean
906-786-3032
atkinmon@msu.edu