USDA Michigan Summer Forum
June 28, 2022 9:00AM - 12:30PM
Plant and Soil Sciences Building, Rm. 1200, 1066 Bogue St, East Lansing, MI 48823, USA
---
Contact: Renae Siler
June 28, 2022
9 a.m. - 12:30 p.m.
Plant & Soil Sciences Building, Rm. 1200
Michigan State University
1066 Bogue St.
East Lansing, MI 48824
The U.S. Department of Agriculture (USDA) state directors in Michigan, with conjunction with the MSU College of Agriculture and Natural Resources, is hosting a Summer Forum to provide an early growing season update for agriculture commodity organizations, state government agencies, state legislators, and business leaders. In a year with historically high production costs, global food supply concerns, and unprecedented uncertainty, the spring forum will bring together decision makers and subject matter experts to build a mutual understanding of the state of agriculture in Michigan and its place in the broader agriculture supply system to better prepare for the production season.
Speakers include representatives from FSA, USDA, and MSU.
Parking will be available in Ramp 3 near the Wharton Center. Upon completing registration, you will receive instructions on utilizing a parking code to receive complimentary parking per the MSU College of Agriculture and Natural Resources.
Event Location
1066 Bogue St, East Lansing, MI 48824

Get Directions
Related People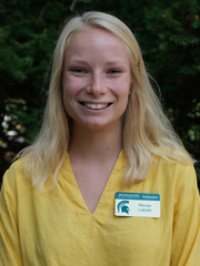 ---