Virtual Department Reunions
September 27, 2021 - September 30, 2021
Zoom Webinar
---
Contact: Faith Brooks-Mason
Join friends and fellow Spartans online for a week filled with connections, memories and fun! You'll be able to reconnect with other alumni, faculty and staff, and find out what your department is doing now at the CANR Virtual Department Reunions.
The following departments will host a 45-minute virtual reunion for attendees to come together, reconnect, and do a little bit of networking. Agenda items may include brief introductions (based on attendee numbers), updates from the department, conversation with department leaders and other CANR Spartans, and information on how you can stay connected.
Monday, September 27
Fisheries and Wildlife from 11:00-11:45 a.m.
School of Planning Design and Construction from 12:00-12:45 p.m.
Tuesday, September 28
Animal Science from 11:00-11:45 a.m.
Forestry from 12:00-12:45 p.m.
The School of Packaging from 1:00- 1:45 p.m.
Wednesday, September 29
Biosystems & Agricultural Engineering from 11:00-11:45 a.m.
Plant, Soil and Microbial Sciences from 1:00-1:45 p.m.
Thursday, September 30
Community Sustainability from 11:00-11:45 a.m.
Agricultural, Food and Resource Economics from 12:00-12:45 p.m.
Friday, October 1
CANR Lunch with the Leaders
Join Interim Dean Kelly Millenbah and other members of the college's leadership team to hear what's happening on campus (around the state and across the world), how our students are doing, and how you can help. There will also be an opportunity for registrants to submit questions for the leadership team to address, including: Laura Bix, Doug Buhler, and Quentin Tyler. Pre-registration required.
Login information will be included upon completion of your registration, as well as in a confirmation email.
The registration deadline for these events has passed. Please contact Faith Brooks-Mason for additional information.
Related People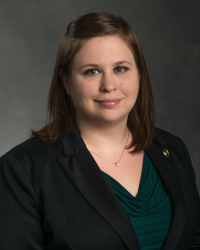 Faith Brooks-Mason
brook292@msu.edu
---