Virtual Farmer Workshop: Bringing the Farm to Early Care and Education
December 13, 2022 1:00PM - 4:00PM
Zoom
---
Contact: Mariel Borgman, mborgm@msu.edu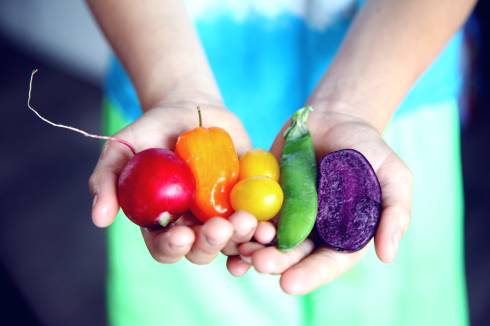 There is significant untapped market potential for producers in Michigan to sell their products to early care and education (ECE) settings like preschools and child care settings. This half-day training will help farm producers and growers in Michigan build their capacity to sell to ECE settings. The training will offer practical tools and relevant information to farmers and process to help plan and sell to nearby ECEs by providing information about:
ECE nutrition programs and demand for local produce and farm products, including the 10 Cents a Meal program
ECE solicitations, specifications, and requirements to help farmers and food producers market to ECEs
Food safety considerations
Action steps you can take to connect with ECEs on your own or through collaborative options
This workshop is free, but registration is required. Register at: https://msu.zoom.us/meeting/register/tJYuduuhrjItEt3ANul-3ikq3efCUfyZjXy_
Some funding provided by ASPHN's farm to ECE grantee programs, which are supported by the Centers for Disease Control and Prevention (CDC) of the United States (U.S.) Department of Health and Human Services (HHS) as part of cooperative agreement number NU38OT000279 (total of $1,435,000). [ percent of document or resource or training] is supported by an ASPHN's farm to ECE grantee program, which is funded by the Division of Nutrition, Physical Activity and Obesity (DNPAO)/ National Center for Chronic Disease Prevention and Health Promotion (NCCDPHP) /CDC/HHS. The contents of this [name of document] are those of the author(s) and do not necessarily represent the official views of, nor an endorsement by, DNPAO/NCCDPHP/CDC/HHS, or the U.S. government.
---