Virtual Pest and Crop Management Update 2021
January 7, 2021 - February 2, 2021
Webinar
---
Contact: For information contact the MSU Extension Lapeer County at Houset@msu.edu or Phil Kaatz at Kaatz@msu.edu.
The MSU Extension Field Crops Team will be hosting the Virtual Pest and Crop management Update meetings in six regional meetings.
Each meeting will feature topics relevant to local concerns.
MSU Specialists will present their latest research and findings during these virtual meetings. Registration is required for each of the meetings. The cost of each meeting will be $15.00 per person.

The 2021 MSU Weed Guide will be mailed after your event. You should receive the Weed Guide in 2-3 weeks compliments of the Michigan commodity group, Michigan Wheat, Michigan Corn, and the Michigan Soybean Promotion Committee.

The 2021 MSU Field Crops Weed guides will be available to participants and shipped to you.
3 RUP and CCA Credits will be available for each meeting!
Regional meeting dates, times, and topic areas:
Central Michigan - Thursday, January 7, 9 a.m. - Noon EST
Topic areas will include:
Wheat/Cropping Systems - Dr. Manni Singh & Dennis Pennington
Weed Control in Soybeans - Dr. Christy Sprague
Soil Fertility - Dr. Kurt Steinke
Weed Control in Corn - Dr. Erin Burn
What's Bugging You - Dr. Chris DiFonzo
Thumb A - Wednesday, January 13, 9 a.m. - Noon EST
Topic areas will include:
Plant Diseases with Dr. Marty Chilvers
Managing Wheat with Dennis Pennington
Corn Maturity Selection with Dr. Manni Singh
Weeds in Soybeans with Dr. Christy Sprague
Managing Insects with Dr. Chris DiFonzo
Thumb B - Tuesday, February 2, 9 a.m. - Noon EST
Topic areas will include:
Manure, Cover Crops & Rotations, and Nematodes - Dr. Marisol Quintanilla
Optimizing Soybean Planting Decisions - Dr. Manni Singh
Soil Fertility - Dr. Kurt Steinke
Extending Alfalfa Winter Survival - Dr. Kim Cassida
Weeds in Corn - Dr. Erin Burns
UP/Northern MI - Friday, January 15, 9 a.m. - Noon EST
Topic areas will include:
Oats and Other Small Grains - Dennis Pennington
Corn Silage Management - Dr. Manni Singh
Grass Hay Management - Dr. Kim Cassida
Dry Bean Production - Scott Bales
Managing Wildlife Damage - Dr. James DeDecker
SE Michigan - Tuesday, January 26, 9 a.m. - Noon EST
Topic areas will include:
Plant Diseases in SE MI - Dr. Marty Chilvers
Wheat Management - Dennis Pennington
Soil Fertility - Dr. Kurt Steinke
Weeds in Corn - Dr. Erin Burns
Managing Insects - Dr. Chris DiFonzo
SW Michigan - Friday, January 29, 9:00 a.m. - Noon EST
Topic areas will include:
Plant Diseases in SW MI - Dr. Marty Chilvers
Weeds in Soybeans - Dr. Christy Sprague
Soil Fertility - Dr. Kurt Steinke
Weeds in Corn - Dr. Erin Burns
Insect Management - Dr. Chris DiFonzo
Related Topic Areas
National Farm Business Management Benchmarking Collaboration [2013 - 2014], Lawn & Garden, Agriculture and farming, Field Crop Webinar Series, Agriculture, Agriculture: Plants & Animals, Agriculture, Food and Natural Resources Education (B.S.), Beef, Animal Agriculture, Nursery & Christmas Trees, Turf, Fruit & Nuts, Corn, Cover Crops, Dry Beans, Forages, Small Grains, Soybeans, Sugarbeets, Wheat
Related People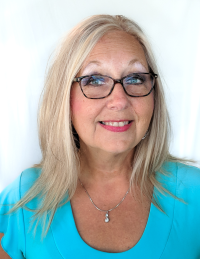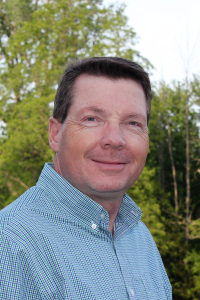 ---