Walk-in Advising for CM and URP Students
January 13, 2021 - March 31, 2021 Wednesdays from 9:30am to 11:30am and 1:00pm to 3:00pm.
Zoom: https://msu.zoom.us/j/6115300249
---
Contact: Jennifer Knowles
SPDC Student Services is offering Spring semester virtual walk-in academic advising for Construction Management and Urban & Regional Planning majors to address scheduling questions or concerns for the Fall 2020 semester. The sessions will last for 5-10 minutes. The walk-in advising will be offered on first-come, first-served basis.
Meetings will be held on Wednesdays by Jennifer Knowles from 9:30am to 11:30am and 1:00pm to 3:00pm.
How to Join
You will need to schedule your appointment via the Student Information System.
To be able to join your zoom session, go to Knowles' Advising Zoom Session. Be sure to look for an email from you SPDC advisor with the required password. They will send an email to your MSU email address with this information. Note: The password will be the same for all walk-in advising dates.
Step-by-Step information is available online for How to Schedule an Appointment with Your SPDC Advisor.
Waiting Room
These Zoom sessions will operate on a first-come, first-served basis. Therefore, you might have to wait in the Zoom waiting room until your advisor is able to meet with you.
Related Topic Areas
Related People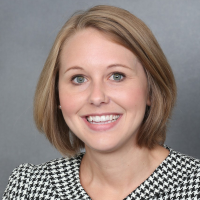 Jennifer Knowles
knowle39@msu.edu
---