State Food System Plans: Are they worth it?
July 15, 2021 3:00PM - 4:00PM EDT
Zoom
---
Contact: Rich Pirog, rspirog@msu.edu
The MSU Center for Regional Food Systems, in collaboration with the University of Michigan Sustainable Food Systems Initiative, invites you to register and participate in this upcoming national webinar.
Statewide food system plans, also referred to as food system charters, have been in place in several states for more than ten years. These food system plans often serve as a food system policy framework, identifying goals and priorities developed by a diverse group of organizations and agencies to advance sustainability, health, and equity in the food system. As more and more states develop statewide plans, we use this webinar to come together to reflect on this strategy for food systems change.
In this webinar, we will:
Share a snapshot of what is happening with food system plans across the country (USA);
Share brief examples from Michigan, New Mexico, and Hawaii as to how plans have developed (or starting to develop) and evolved, and explain why a food system plan can be a valuable tool in developing a more resilient and equitable food system, and
Solicit feedback and insights from participants – is a statewide food system plan an effective tool to transform food systems in your state? Is it worth the investment?
Several days after the webinar, all registrants will receive a link to the webinar recording, relevant slides, and draft of a report and directory of states with food systems plans.
There is no cost to participate, but registration is required.
Related People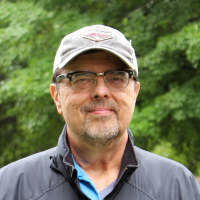 ---