What to Expect During a WPS Inspection & Respirator Maintenance and Safety
January 10, 2019 8:30AM - 5:00PM 8:30 a.m. - 5 p.m.
---
Contact: Heidi Lindberg
The new Worker Protection Standard (WPS) requirements went into effect in Jan. 2018. Julie Yocum, Pesticide Inspector with the Michigan Department of Agriculture & Rural Development (MDARD), will discuss when and why a pesticide inspector comes to visit. She will walk you through a typical worker protection standard (WPS) inspection and provide some tips on how to make the process go more smoothly. This session wraps up with a Q&A period. Questions may be submitted anonymously.
Dr. Anthony Oliveri, Division of Occupational and Environmental Medicine, will discuss how to implement a respiratory protection program in an agricultural setting and how to identify risks from agricultural hazards. The MSU Division of Occupational and Environmental Medicine will again be providing a limited number of respirator fit tests on a first-come-first serve basis for those that reserve time slots.
This session will qualify for 3+ credits towards Michigan RUP licenses. (Commercial Core, Private Core, 1A, 1B, 3A, 3B)
Registration Cost: $30
Registration closes Jan. 8
Cancellation Fee after Jan. 6, 2018: $10
Registration includes programming, lunch, morning snack, and handouts.
*If you wish to receive a respirator fit-test, please sign up for a time slot via the doodle poll in the event receipt. Please have a medical evaluation conducted by a physician or licensed health care professional (PLHCP) prior to the meeting. Please bring appropriate documentation to the meeting. Please come clean shaven and bring your respirator and its particulate filters for the testing.
**3M Online Respirator Medical Evaluation (https://www.respexam.com/) provides an immediate medical evaluation of respirator wearers for compliance with OSHA's Respiratory Protection Standard — 29CFR1910.134. It can be used for all brands of respirators and is available in English and Spanish. In addition, the 3M Online Respirator Medical Evaluation System's data tracking capabilities will make it a valuable component of your Respiratory Protection Program.
https://events.anr.msu.edu/admin/eventdata/WPS2019/Ottawa_WPS_Meeting_Flyer_2019.pdf
For questions regarding registration and the program, please contact Heidi Lindberg, Greenhouse and Nursery Extension Educator, at 616-994-4701 or email to wolleage@anr.msu.edu
For questions regarding respirator fit tests, please contact Anthony Oliveri at (517) 432-4603 or Anthony.Oliveri@hc.msu.edu
Related People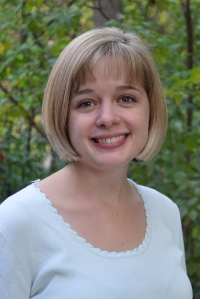 Heidi Lindberg
616-994-4701
wollaege@msu.edu