Wild and Crazy Careers 4-H SPIN Club
January 12, 2021 - February 16, 2021
Zoom
---
Contact: For information please contact Liz Wierer at wienerel@msu.edu or 906-387-2430 ext. 4 (Leave a message as I am not currently in the office and I will call you back).
Tuesdays, Jan. 12 - Feb. 16
4:30 - 5:30 p.m. EST
Online via Zoom
Do you know what you want to be when you grow up? In this six-week series, youth will hear from people who have turned their hobbies and passions into their dream job!
Did you know you can get a job filming penguins? Working in a zoo? Playing outside all day? Training dogs? Climbing a mountain? Join this exciting series to hear from wildland firefighters, wildlife documentary creators, zookeepers, mountaineers and more!
What do all these things have in common? People who took their skills and talents and found a way to become passionate about their career. Hear their stories, ask questions about the coolest day they've had on the job, and find out how you can set yourself on a path to a wild and crazy career! In addition to learning about wild and crazy careers, the program will also explore the importance of SMART goals, interviewing techniques, resume tips and more.
Join this free program at 4:30 p.m. each Tuesday from January 12 - February 16. This program is open to youth ages 9-19; youth ages 5-9 are encouraged to join with the help of a parent or guardian.
Related People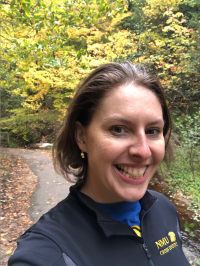 Elizabeth Wiener
wienerel@msu.edu
---