Winery Development Conference 2019
March 7, 2019 10:00AM - 3:30PM
Kellogg Hotel & Conference Center
---
Contact: Thomas Todaro , Joanne Davidhizar
(Pre-registration by March 1, 2019 is required.)

Fee: $90 per person. Includes refreshments, and multi-ethnic lunch at the Brody Cafeteria located across the street. (Dress for the walking!) Cancellations received on or after Feb. 8 will incur a $50 cancellation fee.
This conference is targeted to individuals who are considering starting a winery or hard cider business with topics relating to industry trends, fruit-growing regions, business planning, regulatory considerations, available resources and owner experiences.
10 - 10:05 a.m.
Welcome: Joanne Davidhizar, MSU Extension and Product Center
10:05 - 11 a.m.
Michigan's fruit-growing Regions - Find out why and how Michigan is well-suited to growing different grapes and fruit. Ron Perry, Michigan State University Department of Horticulture and Thomas Todaro, MSU Extension
11 a.m. – 12 p.m.
Business Planning – Cost and finance considerations for starting a small Michigan winery or hard cider operation. Cristin Hosmer, Owner, AlcheMae, Wine and Craft Beverage Consulting
Licensing requirements for Michigan wineries – The process for obtaining a winery license is reviewed. David Marvin, Deputy Director of Licensing Division, Michigan Department of Licensing and Regulatory Affairs (LARA)
12:30 - 1:30 p.m.
Lunch (Brody Cafeteria-across Harrison Street)
1:30 - 1:50 p.m.
Winery owner panel: What did we do right? What would I advise a start-up? Cristin Hosmer, 1855 Project, others, TBD
1:50 - 2:05 p.m.
Getting your wines to your customers - Karel Bush, Executive Director, Michigan Craft Beverage Council
Direct-to-consumer sales, self-distribution and using wholesalers.
2:05 - 2:45 p.m.
Local Zoning Requirements – Harmony Gmazel, Government & Public Policy Educator, MSU Extension
Important local land use considerations prospective winery owners should know.
2:45 - 3:05 p.m.
Winery Wastewater Management - Mitch Reed, Environmental Engineer, Michigan Department of Agriculture & Rural Development
Overview of the DEQ requirements, flow chart, and guidance document for a winery wastewater system.
3:05 - 3:20 p.m.
Resources – Thomas Todaro and Joanne Davidhizar, Extension Educators, MSU Extension
3:20 - 3:30 p.m.
Wrap-up and evaluation
Sponsored by the Michigan Craft Beverage Council, the Michigan Department of Agriculture & Rural Development, and Michigan State University.
2019_Winery_Conv_MSUETemplate_FINAL.pdf
Register
Get Directions
Related People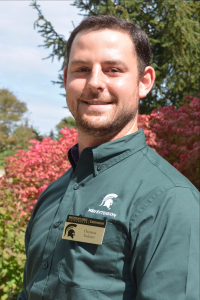 Thomas Todaro
231-256-9888
todaroth@msu.edu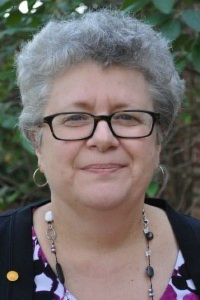 Joanne Davidhizar
269-927-5674
davidhiz@msu.edu